Renewable energy system management and development systems
Precise Electric Manufacturing Company Limited
P

rofessional

E

nergy

M

anagement

S

ervice

(PEMS)
PEMS was developed to respond to the demands to track the level of energy consumption, and improve energy management on the organization level, the product level, the machine level, and other levels that are important to the organization.

Buildings, or overall areas

We can import the report as Excel files
PEMS can import energy management reports as Excel files, by automatically importing the data onto the report file. The user only has to fill in certain parts of information, such as the information on measures to save energy, corporate information, and the performance measurement information. Apart from this, the program is also able to send requests for our Company to propose guidelines to reduce energy consumption.
We can import automatic energy management reports
PEMS can conveniently and quickly import the organization's energy management reports by automatically importing information gathered from energy measurement in the "others" part as necessary. Other than this, the program is also able to import statistics and records that were input in previous years until new information is filled in the next year. The program can also submit a request for the Company to propose guidelines to reduce energy consumption.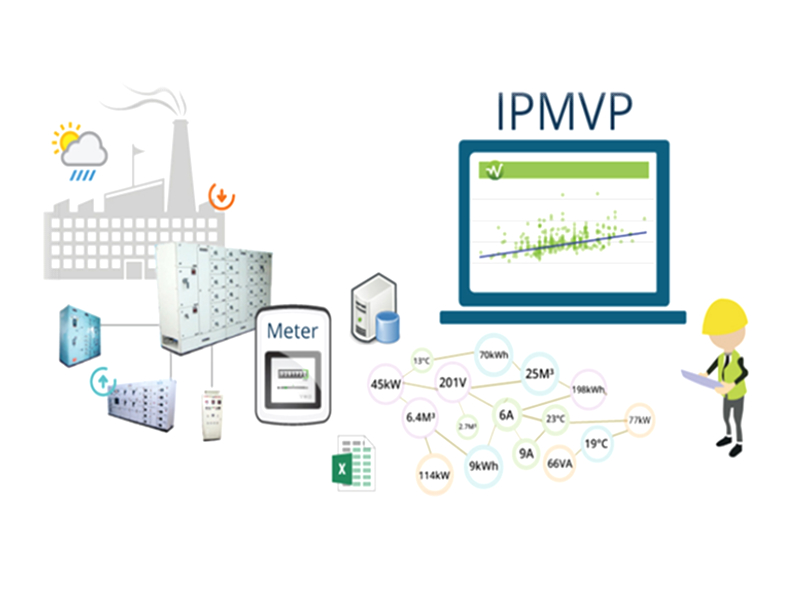 We can display the energy information through the web browser in real-time
PEMS can be used to track and check the status of the organization's overall energy consumption or in selected levels and display it through a web browser. Users may even access the information in real-time, for effective and updated information gathering.
Energy management systems according to the 8 legal steps
PEMS offers monthly rentals so entrepreneurs don't have to invest in installing systems or hardware which may be quite expensive. Monthly rentals not only helps businesses save money but also shortens the return-on-investment period as well.
PEMS's monthly service fee is divided into 2 parts;
The fee per point number
The fee from the used numbers
We fix the point number to be at least 10 points and have a minimum contracted system rental duration of at least 3 years, with discounts according to annual rentals according to the details in the table.
[table id=15 responsive="scroll" /]
[table id=16 responsive="scroll" /]
[table id=17 responsive="scroll" /]